PURDUE WEATHER
page updated: Fri Sep 22 09:05:02 EDT 2017
College of Science, Purdue University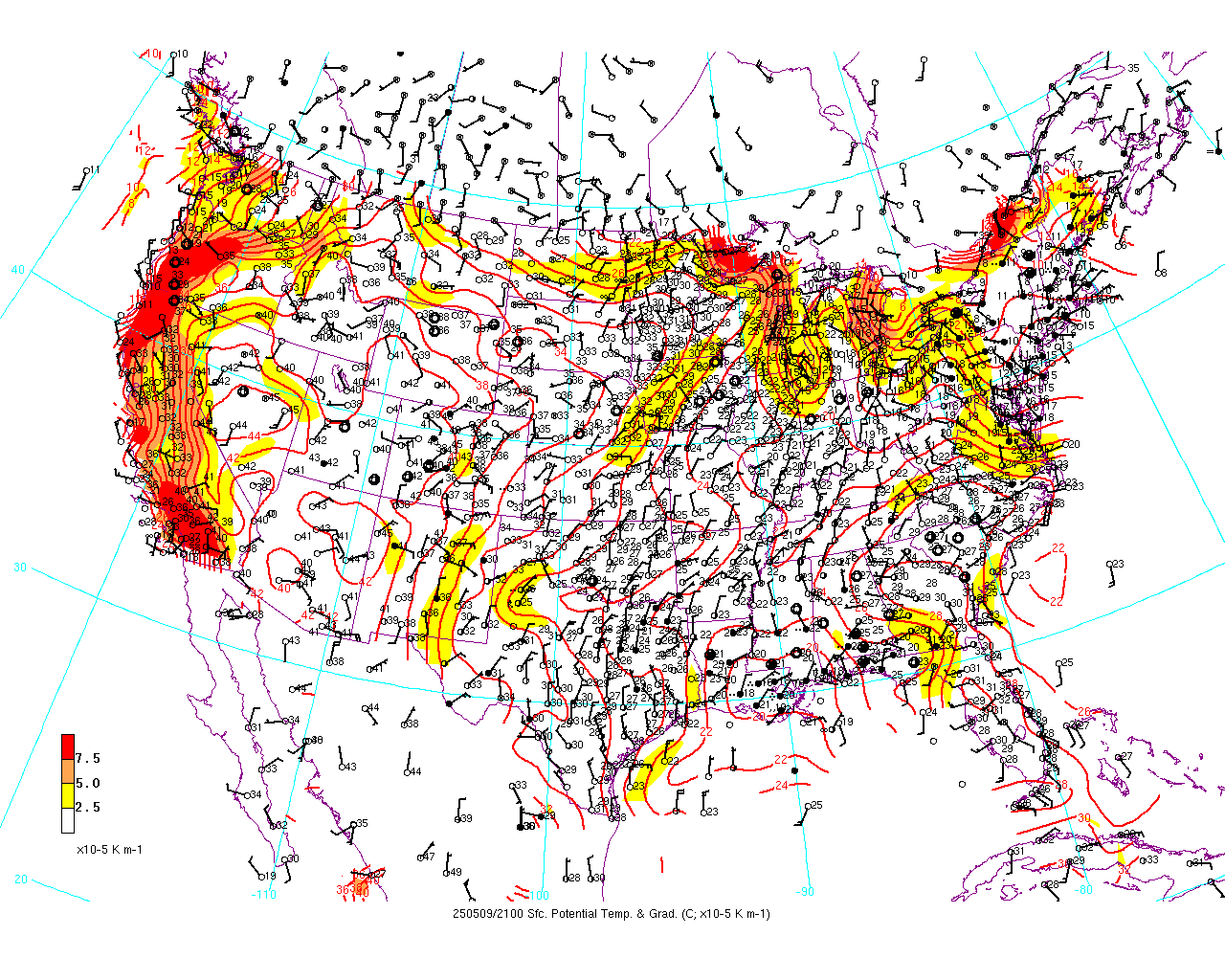 LATEST PURDUE WRF MODEL FORECAST
Twice-daily, real-time runs of the Weather Research and Forecasting model are created at Purdue University's Earth, Atmospheric, and Planetary Sciences department. 60-h runs begin 00 and 12 UTC.
The WRF (v.3.6) configuration uses:
YSU BL/turbulence parameterization
WSM6 single-moment microphysics
RRTM longwave radiation
Dudhia shortwave radiation
NOAH land-surface model
5 km grid spacing (667x591)
50 vertical levels
Adaptive time stepping
Inital and boundary conditions are from NAM model fields obtained from EMC/NCEP, using the WRF Preprocessing System (WPS).
Questions about the model run can be sent to Michael Baldwin.
page updated: Fri Sep 22 09:05:02 EDT 2017